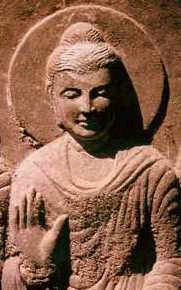 Meditation Techniques
Never let go of a subtle sound This practice is easy to do for short periods of about 1-2 minutes. But when done this way, it does nothing but increases clarity. To break through delusion, strength must be held onto the sound. But the key is not time, it is intensity. The more intense this practice is done, the clearer & clearer sound will become. Until there is nothing but the sound. In reality, there is not time, only change. It is in our absence of reality that we perceive time. This practice will helps to see this. Find the place before sound begins This is a good practice to help increase "short-burst" concentration. This practice should be done in 15 minute increments. It requires strong determination. Conceptually speaking, all sound begins at a certain place and a certain time. There is a place where it has not yet begun. The practice involves using a steady sound as a bridge to find the place before all sound. And the best sound to utilize is trickling water. Do not listen to the razor's edge of when the trickling water hits the water pool, but find the place before that sound starts beginning. This practice requires a lot of strength. The trick is not letting go of concentration. Losing concentration for a billa-second, will interupt experience. There is no "knowing" of where sound begins, this can only be experienced. No one can "know" it, science cannot confirm it, and very few have witnessed it. Never let go of the breath Our breath is always with us. It is a (hopefully) reliable constant. This practice will hold its hands out and show how the conceptual mind operates. It is an indispensable practice that requires nothing but the breath. The trick is to JUST FOCUS BREATH. The reason there's no "THE" in just focus breath is because "THE" is extraneous. This practice throws out ALL the extraneous! Even "JUST FOCUS" is too much, it really should only be "BREATH"... Saying it's too hard to do is not JUST FOCUSING BREATH. There is no "easy" or "hard" in this practice. Only the breath. What sorrow and strife does the breath have? No-self Some practices don't utilize our minds. Instead they are reality themselves. This is a very "expert" practice. Although it can be done at any level. Of course without any insight, this practice is a waste. This practice seeks nothing. It is merely what the title implies. Dharma is Dharma Label the thoughts A very powerful practice. It reveals inhabitions, thoughts, and ideas that even we do not recognize. The trick is that EVERY thought that appears, repeat it. There can be no missing of a thought… no place where they can hide. Repeat them all. For a while, thoughts will appear about labeling thoughts. Then thoughts may occur like "I can't do this". But those thoughts cannot be retreated into. Persist on. Repeat them and continue the practice. The amount of reward is literally equivalent to the effort of practice. This is also an easy practice to do in day-to-day life. Shikantaza Just Sitting.. Nothing else, nothing more could be. This is the great pinnacle of practice. There must be great strength aquired prior to beginning this practice. This practice is neither intense focus nor distraction. It is just being, however there is NO understanding that being. When practicing, the mind (attention) should be placed in the palm of your left hand and kept there. You WILL NOT aquire anything with this practice, and if you look for anything more than your attention being in the palm of your hand, you will not be practicing it. You will never know if you are practicing correctly. It requires great strength and faith. One thought about doing it right or wrong, and you are not practicing it. Simply focus your mind in the palm of your hand.. that's all. That's really all.. Sound simple? It should be. Simply don't involve yourself in trying.. just do it. Daily practice It's not what we do. It's what we don't do. This is very important to remember. Although throughout our daily lives we may not be able to walk through the grocery store following our breath.. We can at least not delve into our fantasies. This requires a subtle concentration but when consistently done, it will continue to change open up life.
Tao te Ching
"Contentment that derives from knowing when to be content is eternal contentment.
It is necessary to be noble, and yet take humility as a basis.
It is necessary to be exalted, and yet take modesty as a foundation.
The person of superior integrity does not insist upon his integrity. For this reason, he has integrity. The person of inferior integrity never loses sight of his integrity; For this reason, he lacks integrity.
Standing on tiptoe, one is unsteady. Taking long steps, one quickly tires. Showing off, one shows unenlightenment. Displaying self-righteousness, one reveals vanity. Praising the self, one earns no respect. Exaggerating achievements, once cannot long endure Followers of the Way, consider these.
Do not conquer the world with force, For force only causes resistance. Thorns spring up when an army passes. Years of misery follow a great victory.
Do only what needs to be done. Without using violence.